Ultimate Water sports and Flyboard in Dubai
Take your watersports experience to the next level
We are part of the international Hydro Sports Yachts & Boats Group, operating across the UAE, the Bahamas, and soon in Montenegro, connected by the high standards of watersports, luxury yacht activities, and boat cruises. Our services are used by global luxury brands, including Mandarine Oriental, One&Only, Caesar's Palace, and the Jumeirah Group.
Choose from over 40 fantastic activities in 4 different countries with over 20 stunning  loactions, each one led by our guides to help you get the most from your experience.
Whatever you want to try, we've got the state-of-the-art equipment, the trained and certified guides and the stunning locations to make your adventure a reality!
Hydro Yacht Lounges-Hydro Water Sports-Reef Oasis Dive Clubs.
Dukes The Palm
Dubai Watersports
Ride the Waves in Dubai: Where Adventure Meets the Sea!
Choose Your
YACHT TRIPS
SETTING NEW STANDARDS OF LUXURY
Read The Top
Testimonials
Raving Reviews: Hear What Our Customers Have to Say!
Nice experience with alnassem hotel in hydro water sports I would like to thank kassem the photographer took for us the best photos and videos.
Jet ski & speed boat trip booked by Mogaber on the beach very professional and friendly - once on the trip - fantastic boat trip out by our guide and photographer Mohamed who took some awesome photos of us out in the bay - excellent trip thank you Hydro water sports
Went in September and all the staff were very friendly and went out with the instructor Mohammed who was a lot of help and a great guide who also took some great pictures. Would highly recommend!
Me and my wife booked a 2 hour boat tour of the palm, Sheikh private island, Burj Al Arab and the Marina. To say it was amazing is an understatement. Misha sales & Mr Gamal from Hydro sports at the Anantara organised it for us and it was an unforgettable experience. We would recommend this trip to anyone visiting Dubai and the 4:30-6:30pm timing was perfect to see the sunset and topped off an already perfect holiday
Amazing route we got to see a lot of land marks, loads of time on the jet skis also, great photos taken by Mohammed.
Our Partners
Pack Up and Play
You can enjoy our amazing activities at these locations
From Our Blog
Welcome to our blog, where we embark on a journey to uncover the hidden treasures of Dubai. While famous landmarks are captivating, there's something truly magical about the lesser-known, tucked-away gems that often go unnoticed.
Water Sports in Dubai The first thing that comes to mind when you think about Dubai may be the desert, but over the years,

The UAE features a desert climate with hot, humid, and sunny summers. Although most days in the UAE are sunny and pleasant, June,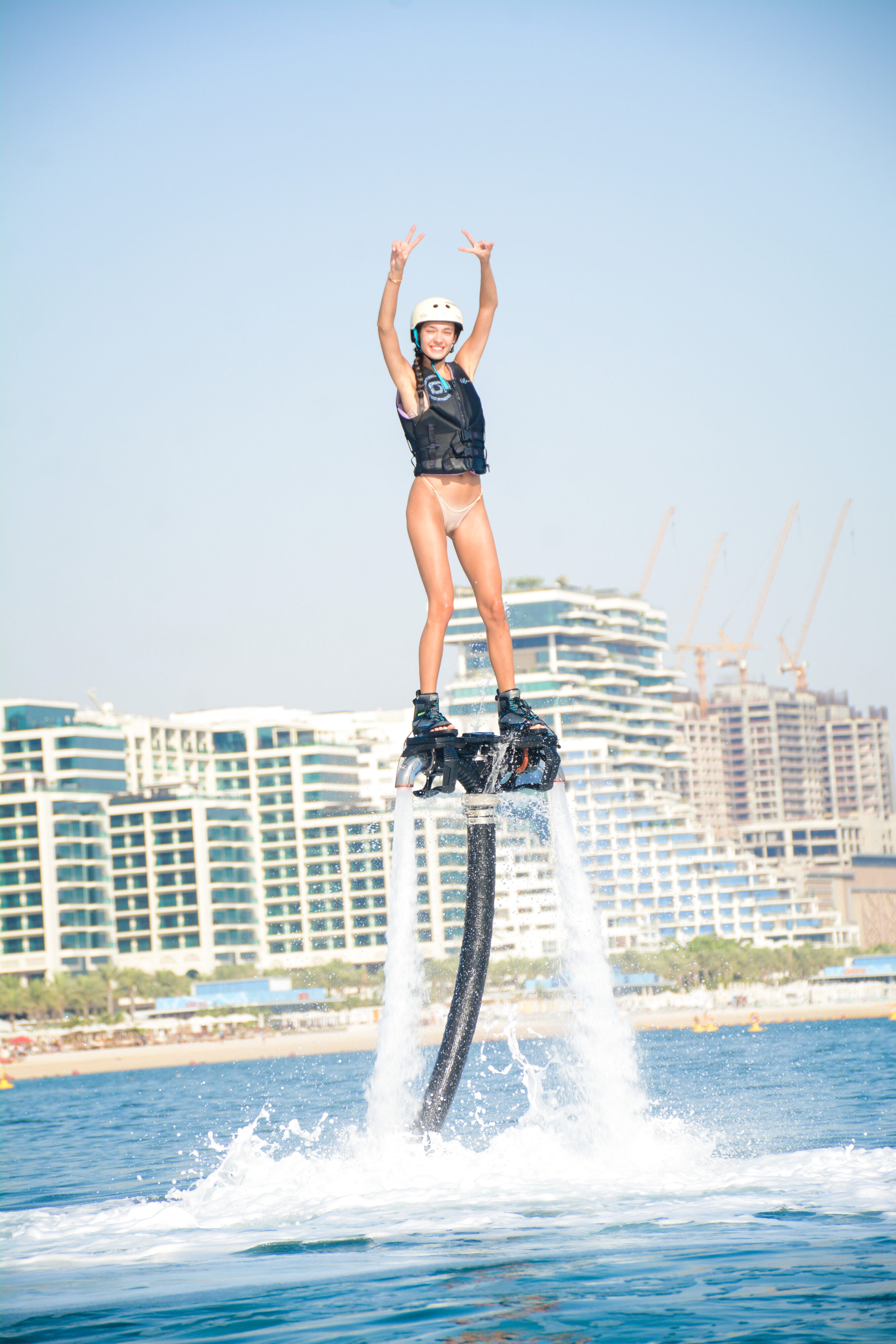 Subscribe Now and Unleash your Adrenaline Rush